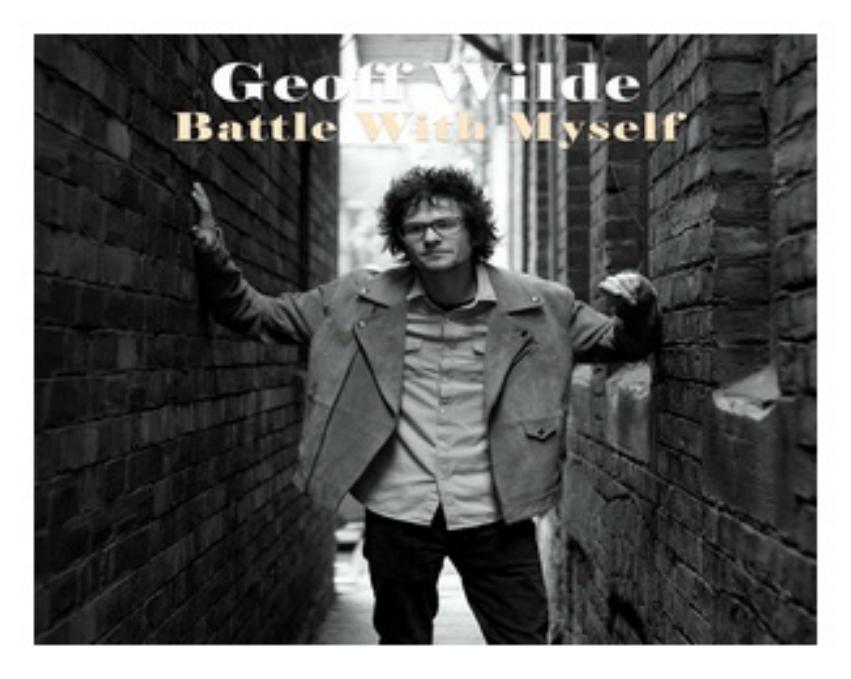 Alt.Country e folk/rock s'adattano all'intimità emotiva sincera, dolente, disincantata o rabbiosa dei personaggi che popolano
Battle with Myself
.
Da Blackburn, England, Geoff Wilde mostra tra la fiammante bellezza dell'iniziale
Battle With Myself
all'avvolgente calore che emana
I Guess That I Don't Love You Anymore
, cosa dia l'amore, la necessità dell'amore, e poi la grande quantità di complicazioni provocate dall'amore, tanto per essere chiari.
Con la lapsteel il suono ha la giusta dose nostalgica in
Better Man
, il country dipinge continue parentesi riflessive,
Goodbye, My Friend
e le chitarre fanno il resto, costruiscono insieme il proprio fascino restando fedele all'assunto di partenza, fotografando l'uomo e i suoi pensieri con intelligenza e animo in
So Long, 5 Years
,
I Dreamt That You Died
e
Hello There, Stranger
.
12 brani in 34 minuti, il tempo non conta poi molto quando sono espressione di un suono sincero e, come mostra la conclusiva
On the Banks of Blackburn Canal
,
Geoff Wilde
si tiene ben alla larga dalla minacciosa macchina del music business che tritura senza pietà le ambizioni autoriali.