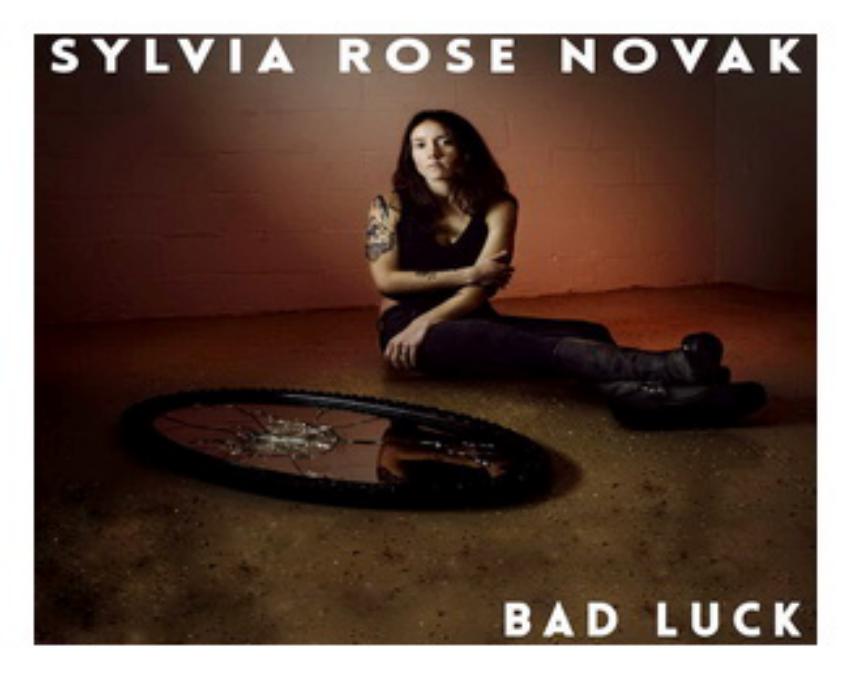 Sylvia Rose Novak
, quattro dischi in 6 anni, di cose e conseguenti trasformazioni ne sono accadute, per certi versi una maturazione.
Un percorso nello spazio del rock ed una essenza country da non trascurare, le chitarre devono vibrare in
Dallas
per come racconta una storia di criminali in fuga o nella storia di ex amori in
South of Boulder
.
Il tempo passato ritorna con la sua pressione inesorabile ma come sottolinea anche nella convincente
Dry
, il rock ben si presta a raccontare 'parabole' sulla fragilità dell'esistenza umana, in questo caso l'alcolismo.
Tale fragilità può consumarsi a poco a poco o essere bruscamente spezzata, languida sa essere la pedal steel e rendere nostalgica
Little Sister
o di introspettiva bellezza
Arkansas
e
Waiting on October
, spezzati folk pieni di fascino ma l'animo rocker di Sylvia Rose Novak resiste, difficile domarlo in
Bad Luck
.
Insieme alla chitarra del marito Kelen Rylee, l'attrito che sale da
Flowers for the Fortunate
e si sviluppa efficacemente in
Dirty
e
Shadow
fino alla conclusiva
Bad Luck
, lascia pochi dubbi, la songwriter dell'Alabama sa indossare le vesti da rocker con una verosimiglianza da far paura.