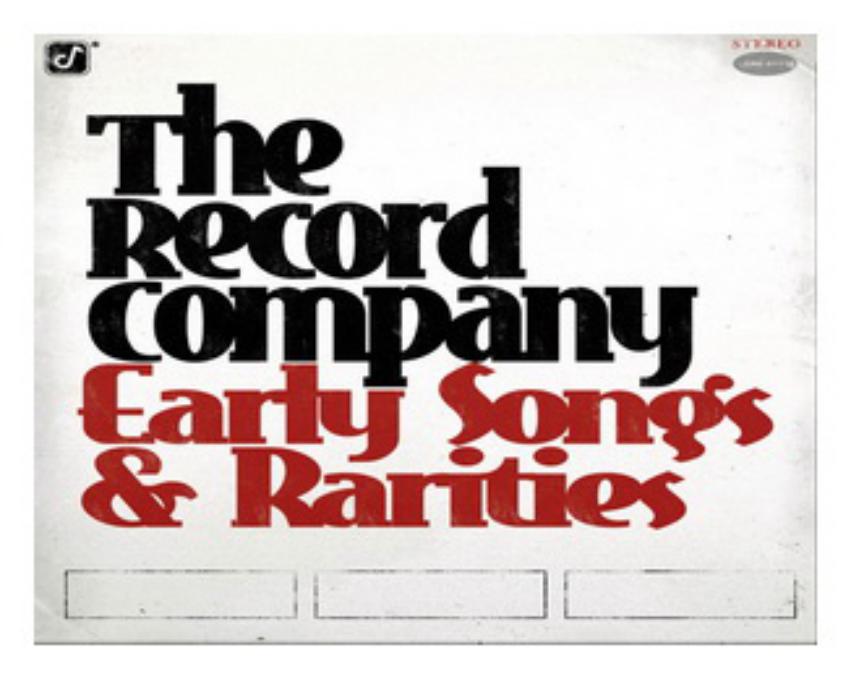 I
Record Company
, il trio di Los Angeles di Chris Vos (voce, chitarra e armonica) fa un bel regalo a tutti i fans con un disco di brani mai registrati, versioni differenti dai 2 dischi pubblicati Give It Back To You (2106) / All Of This Life (2018), e qualche azzeccata cover.
Come ci si poteva aspettare (sempre se li conoscete)
Early Songs & Rarities
penetra in un batti e baleno sotto pelle, l'armonica che fa faville nell'apertura di
Darlin' Jane
, fa subito all'amore col blues/rock e con i corpi che la popoleranno in un movimento infinito, quando rileggono quella piccola perla di
This Crooked City
, una nuova versione che testimonia come per i Record Company il piacere che emerge (ri)ascoltandoli resta e resterà aperto, qualunque cosa accade al tempo, che passi più o meno velocemente, non conta.
Oppure con l'affascinante
Medicine Man
o quando usano un'approccio alle covers tutto personale: l'armonica, l'elemento trainante un po' per tutte,
New Speedway Boogie
dei Grateful Dead che per
Bright Lights, Big City
di Jimmy Reed, nel mezzo un brano scritto nel 2013
Ain't Love Warm
e mette su un piedistallo Early Songs & Rarities.
Molto in alto, e questa salita ha una durata, ha delle stazioni da cui non si rivorrebbe partire (la splendida
The Jailor
), i sintomi sono sempre buoni (
Never Gonna Cry For Me
, strumentale, l'impennata chitarristica di
So What'cha Want
e quella bluesy, davvero affascinante, di
Goodbye Sad Eyes
).
Con l'armonica e il blues di
4 Days 3 Nights
, i rumori che produce la città nessuno li sentirà più, se ne udiranno dei frammenti solo come fuori campo, resi inoltre quasi rarefatti, sommessi ed impropri dai Record Company.