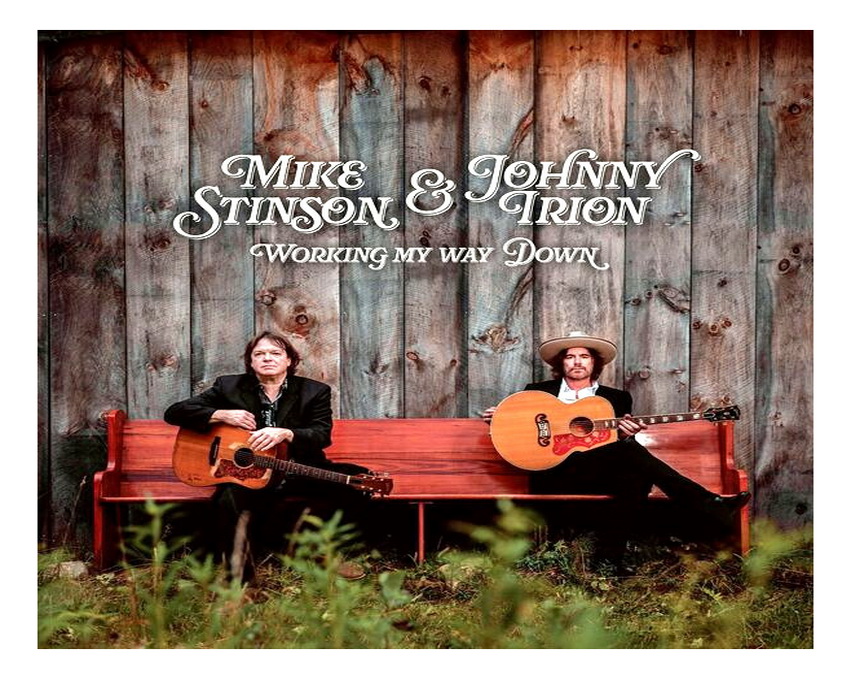 Mike Stinson
e
Johnny Irion
lo avevano in testa da tempo, decadi, un disco iniziato a scriverlo in California negli anni '90, rock, americana e venature roots.
Working My Way Down
spinge sulla melodia, chitarre e doppie voci funzionano dalla schietta disamina di
The Bottle And Me
alla corale
Working My Way Down
, trovano poesia e una ragione di vita autentica che ha ancora bisogno di forgiare la realtà secondo un proprio ordine stabilito, e l'ascoltatore di seguire orme bene in vista che portano sani e salvi verso altri mondi.
Quello della bella
Ponderosa Pine
, trafigge cuori, a metà tra la speranzosa nostalgia e l'opacità di uno sguardo oggettivo sulla realtà, e vien voglia di cantarlo di continuo il refrain:
"Honey you're sweet as a Ponderosa Pine"
.
Working My Way Down è articolato e saldo come le ramificazioni urbane di una cartina geografica (
Only Friend I Ever Had
alle solide
Cosmic Candy
e
You Came A Long Way From St.Louis
), la messinscena è un continuo chiamare in causa rock, chitarre, con l'armonica che sbuca in
Brand New Love Song
e c'è anche tra le ballate.
Un paio di perle, dal fascino liberato in
LA Cowboy
, il paesaggio malinconico californiano raccontato come se fosse il mare aperto, a
Stranger Here Myself
, dove a coagularsi intorno ad essa, una riflessione sulla vita stessa.
Che a pensarci, è il senso stesso di Working My Way Down.