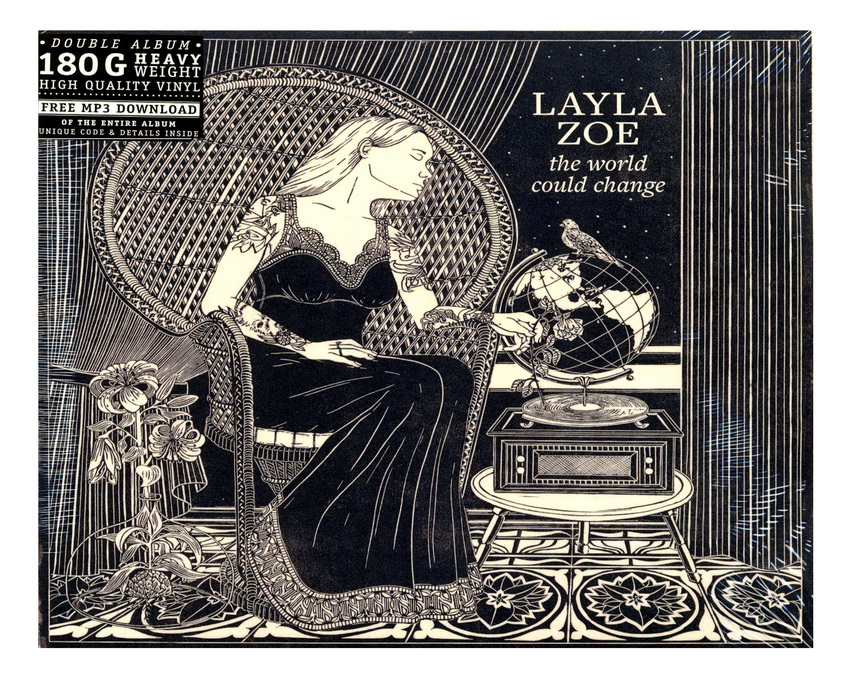 La canadese blues singer
Layla Zoe
torna a interagire con il chitarrista Henrik Freischlader e
The World Could Change
mostra la pervicacia di quel collaudato meccanismo.
La seduzione la mette in campo da
Dark Heart
, la sincerità di un'onestà chitarristica ben manipolata ne 7 minut di
Honey Pie
, la realtà del rock e del blues, l'emozione che sale in altri 7 minuti preziosi,
The Man Behind the Curtain
.
Layla Zoe quando fa la voce grossa dà il meglio di se,
Watch What You're Doing
e
Jasmine
, una forza che incanala i mille rivoli di The World Could Change (la
Title track
compresa) in un unico luogo, frammenti di racconto possibile, schegge libere nella splendida ballata,
We're All the Same
, mai fuori tempo.
Layla Zoe solca i binari ancora una volta paralleli, di un tragitto che porta alla semplice verità, The World Could Change.