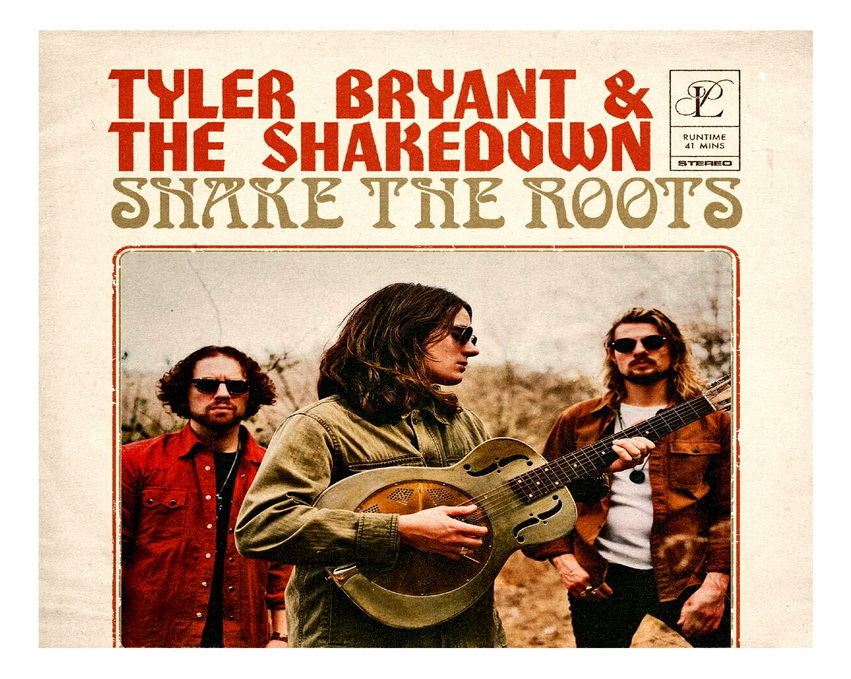 Il blues torna a fecondare la musica di
Tyler Bryant & The Shakedown
, tornano ad un suono essenziale, semplice e asciutto nella forma, ma sa essere teso, tosto e amaro, senza lieto fine.
Shake The Roots respira aria del Sud Americano, in
Bare Bones
e
Ain't None Watered Down
ci si cala nello swamp blues, in quello "stato inattuale" arrivano a cogliere alcuni elementi dell'aria del tempo del blues dimenticati nel recente passato.
Restano sincronizzati su sfondi cupi (
Ghostrider
) con l'attualità, ma non finiscono fuori strada, intercettano spontaneamente alcuni fenomeni del rock (
Roots
e
Off the Rails
) e donano a
Shake the Roots
maggior respiro e melodia, come tra le chitarre in
Good Thing
.
Ballate immerse nell'hill country mississippi,
Hard Learned
e la conclusiva
Midnight Oil
, ne inglobano e ne inghiottono tutti i segni, anche quelli apparentemente più trascurabili in
Tennessee
, e li fanno poi esplodere come fuochi d'artificio in
Shackles
.
Tyler Bryant & The Shakedown giocano con Colori e suoni del rock (
Sell Yourself
), quasi un accumulo indistinto, che stordisce, di un rock/blues contagioso nella sua continua ed efficace contaminazione chitarristica.