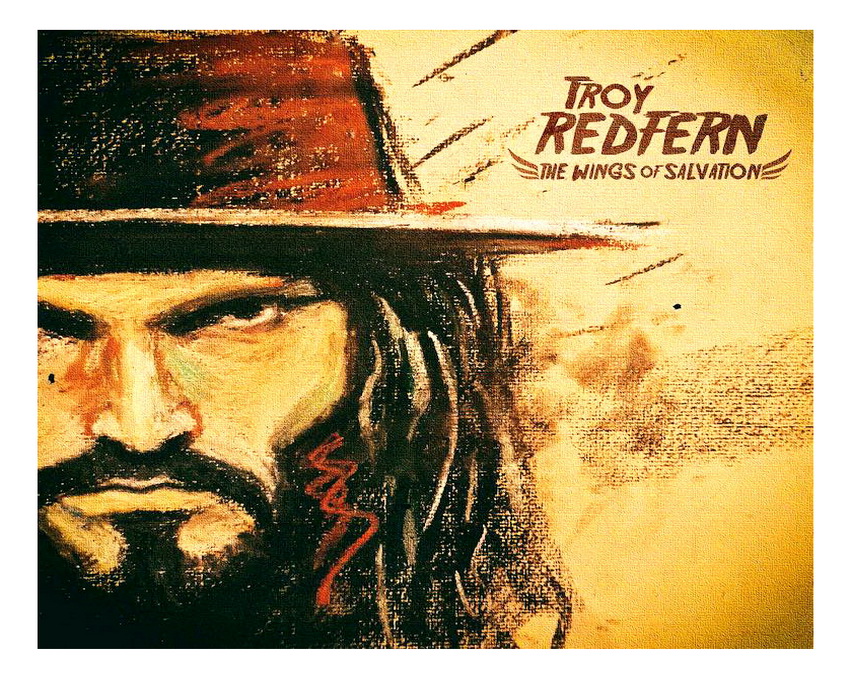 La slide guitar del vocalist e songwriter Troy Redfern continua a stare alla larga dalle zone sicure.
The Wings of Salvation
è energia, un blues/rock solido, potente, che muta ora in funzione della luce (il tempo), ora in funzione del punto di vista (lo spazio) della chitarra, si avverte in
Gasoline
e
Come On
, con
Sweet Carolina
e
Can't Let Go
dove la melodia funziona come cornice-limite che tende a polarizzare lo spazio verso il dentro del blues/rock.
Scorre via un piacere The Wings of Salvation, si ha la sensazione che un particolare che non eravamo riusciti a notare emerga da quella intricata matassa di suoni che vengono sparpagliati, separati tra le intromissioni bucoliche di
Navajo
, parentesi nell'essenza bluesy di
Heart & Soul
e i cambi di velocità di
Mercy
.
Troy Redfern
sa condurre l'ascoltatore in una terra dove poter alleviare il malessere generale delle rotture di scatole quotidiane.