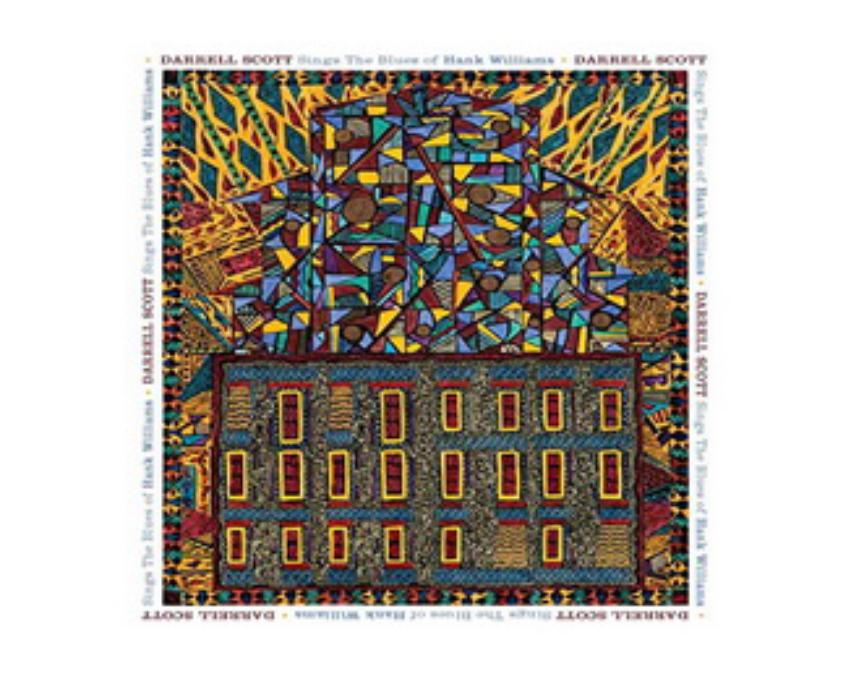 Un profondo viaggio ad esplorare l'oscurità di un mito come
Hank Williams
, con la possibilità di forarsi, di lacerarsi per permettere a nuove forme melodiche, e impreviste, di emergere con l'ascolto di
Darrell Scott Sings the Blues of Hank Williams
.
Cresciuto con Hank Williams, cantante poetico e indecifrabile dal sincero cuore country,
Darrell Scott
si appropria di 9 brani, li cala nel blues, nel rock e poi le ballate folk/country: splendida
My Sweet Love Ain't Around
, ridimensiona il piacere e il dolore dello spirito di Hank Williams permettendone la provvidenziale decantazione nel blues, ne cure le discrepanze temporali con la cura del rock, alquanto muscolare in
Fool About You
.
Il racconto presenta la tradizione folk e roots americana nella magica ballata
Lost Highway
, libera pensieri in un luogo delimitato e insieme astratto (perchè entrano anche i ricordi del padre, Wayne Scott, che lo venerava Hank Williams).
Darrell Scott Sings the Blues of Hank Williams è un universo velato dal country e da cuori spezzati, pensieri nostalgici accompagnati dal piano che si muove sinuoso in
Men with Broken Hearts
.
Un suono che si fa circolare e altamente accattivante nella carica che libera
The Blues Come Around
e
Low Down Blues
, solida e ben calibrata nella chitarra elettrica, lasciando alla poetica struggente di Hank Williams un'azzeccato finale con
(I Heard That) Lonesome Whistle
.
14cesimo consecutivo singolo balzato in testa alle classifiche nel lontano 1951.
Una perla nel ricordo di un viaggio finito in una cella, di una ragazza che non capiterà più di rivedere, ed è come la notte, non solo quella reale, ma quella delle luci che aprono ferite, dei colori che trasudano malinconia col pensiero che torna alla Baby Blue Cadillac, a quei sedili posteriori, a un 29enne senza vita.
Hank Williams.