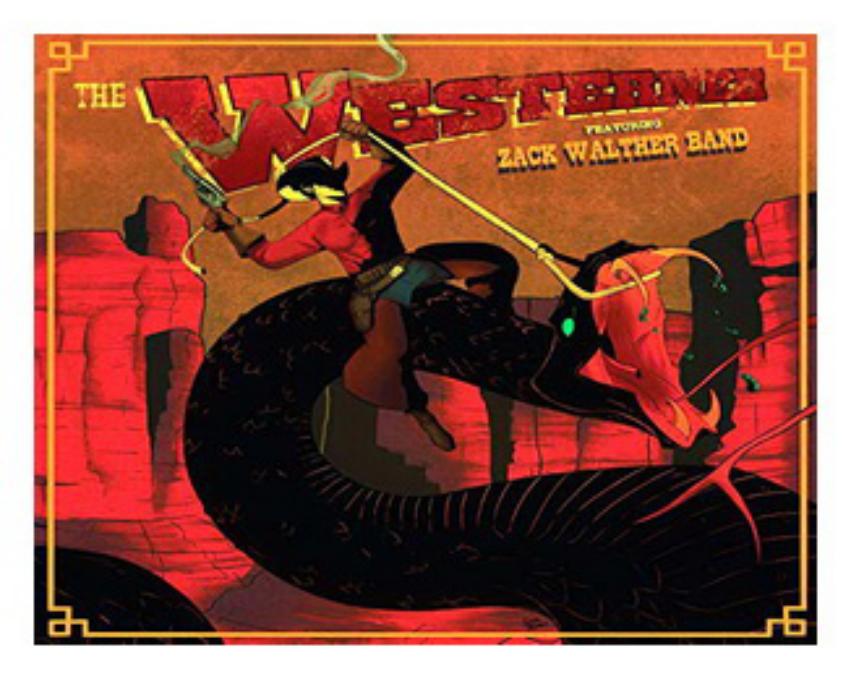 Il Texano
Zack Walther
in cerca sempre della complicità del suo pubblico, a cui dà la giusta misura, più o meno evidente in
The Westerner
(un disco che include alcuni brani dell'Ep del 2017
Get out of Your Head
) e sul quale riprende forma con un nuovo tragitto, un'idea di musica.
Il texas rock degli illustri esordi è cambiato, svanito, forse, le qualità vocali e chitarristiche di Zack Walther esprimono la forza di The Westerner, americana, rock e quel tocco soul che non guasta come l'altra chitarra, quella di
David Grissom
, illustre musicista di Austin.
Lo asseconda nella tosta
D F W
, muscolare anche l'attacco di
What Kind of Man
, The Westerner pare muoversi su più corde espressive (non dispiace sia
Payin' for It Now
, che
Bad Girl
e
I'm Going out of Your Mind
), per sperimentarsi e per dimostrare di quanto potrebbe essere capace in futuro (le intrusioni dei fiati in
When the Show Comes to Town
o in coda a
Meet in the Middle
).
Un «azzardo» che ovviamente la cover di
Hold on, I'm Comin'
deve avere, ma è l'armonica a farsi amare, come la chitarra che la segue in
Bailey's Light
, un segnale, insegna, di fronte a certi avvisi è meglio fermarsi.
Ma non è il caso di Zack Walther.