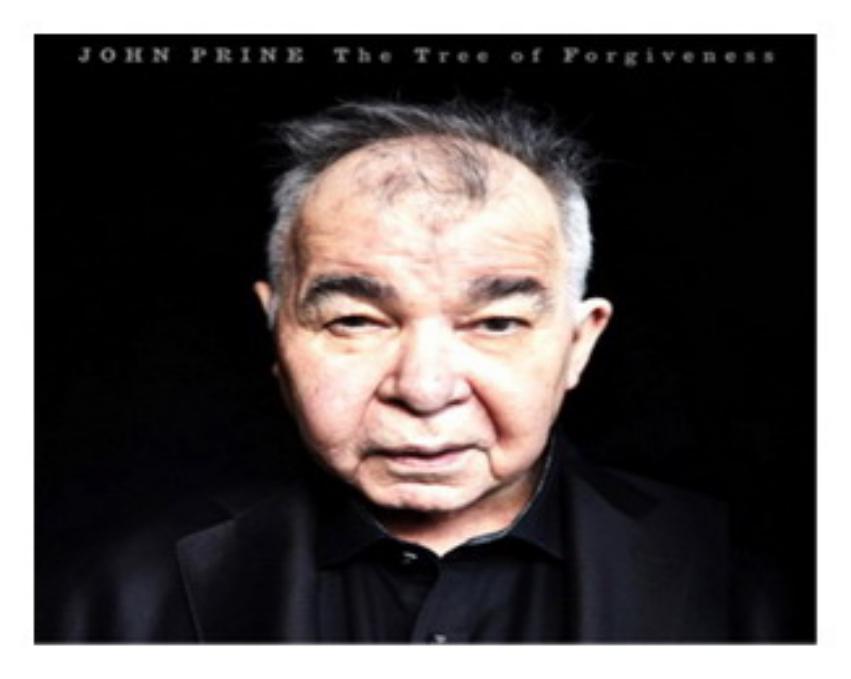 Due volte malato di cancro ma il 71enne
John Prine
tiene duro, è uno di quelli che si perdono per strada: quelli che nel loro procedere si attardano a vagabondare un po', collezionando il mondo intorno, come un cacciatore che si perde a contemplare la campagna, e così invece di ritirarsi dopo 13 anni di silenzio, incide
The Tree of Forgiveness
.
Il percorso di una lunga vita si riflette nelle canzoni, il peso degli anni che passano, ma resta un scrittura degna di chiamarsi tale, controllata, affinata, limata dalla chitarre per lo più acustiche che elevano il piacere di
Knockin' on Your Screen Door
e
I Have Met My Love Today
, The Tree of Forgiveness se ne lascia invadere.
Brani intimi e profondamente spirituali accarezzano il cuore dell'ascoltatore con fare delicato (
Egg & Daughter Nite, Lincoln Nebraska, 1967 (Crazy Bone)
,
Boundless Love
e
Caravan of Fools
), raggiungendo le punte dell'anima (
Summer's End
e
No Ordinary Blue
) anche in modo sarcastico in
Lonesome Friends of Science
.
John Prine alza il ritmo nel finale, elettrificando
God Only Knows
e lasciando nel sogno di
When I Get to Heaven
, di quando morirà, di quando riabbraccerà i suoi cari, uno spiraglio per far festa e fumarsi una benedetta sigaretta.