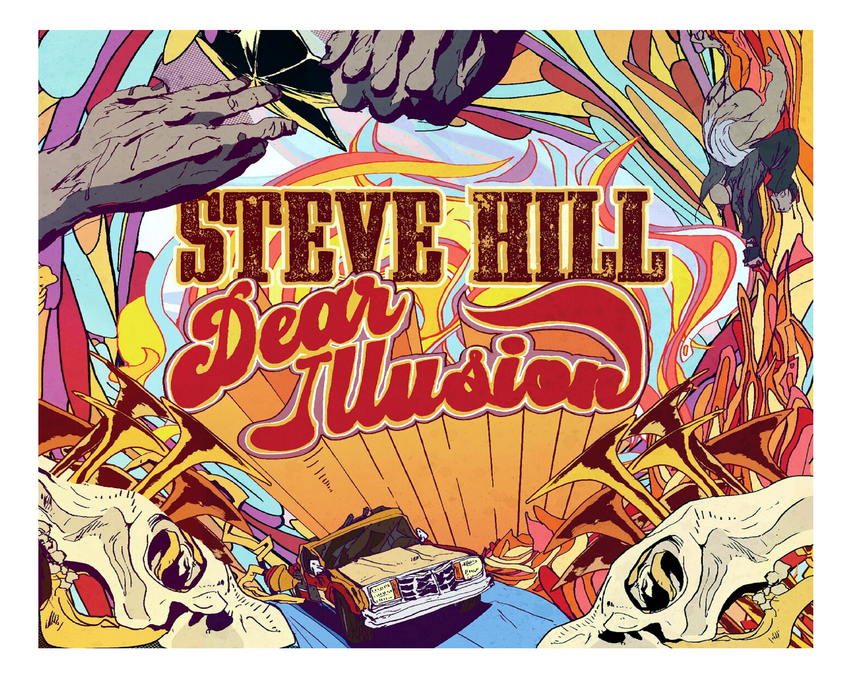 Il blues rock di
Steve Hill
è come la verità che rompe qualcosa delle connessioni di questo mondo, le mette in crisi, le decompleta sottraendosi a esse.
Sarà la scelta di includere la sezione fiati e il batterista Wayne Proctor nella sacra liturgia del 'one man band', ma la direzione di
Dear Illusion
acquisisce lo spazio attorno man mano che procede, e se l'incedere chitarristico di
All About The Love
è conosciuto, scopre nuove carte e ce l'abbiamo di fronte quando solca e definisce lo spazio e il tempo del rock in
Keep It Together
ed
Everything You Got
.
Armonica, ritmo, fiati tra storie positive e negative della vita, Steve Hill ha anche l'idea di aggiungere, a tiratura limitata, un comic book (pensate a Ed Brubaker, per farvene un'idea), sono come anelli di una catena che di volta in volta si rinnova (deliziosa anche
Steal The Light From You
).
Si estende, procede, tra le prospettive dei social media in
Don't Let The Truth Get In The Way (Of A Good Story)
, il messaggio si fa concreto, pragmatico, come l'uso della chitarra in
She Gives Lessons In Blues
o per come nella ballata
Follow Your Heart
, si arricchisce di una sostanza umana più profonda.
E il piacere in Dear Illusion appare infinito.