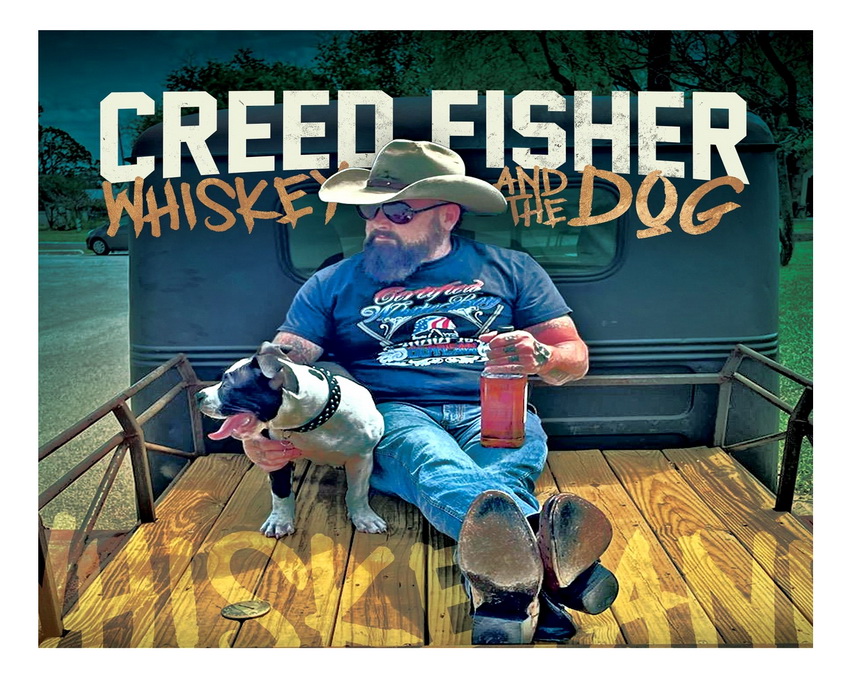 Vita da fuorilegge,
Creed Fisher
la gira e la percorre in Whiskey and The Dog e segna un netto contrasto con le ultime scelte discografiche.
Passionale e maggiormente ancorato all'outlaw country, eccolo che divampa da
High on the Bottle
, dotata di cavità dove condurre la propria vita in piena autonomia,
Whiskey and The Dog
macina filosofia bucolica alcolica e pseudo maschilista in una fiera
Girls with Big Titties
, ma Creed Fisher non da l'impressione di tanta durezza ma gravita elasticamente verso un centro di gravità riflessivo ed emozionale.
Whiskey and the Dog
, la title track, altra piccola deliziosa storia sanguigna, Creed Fisher le emozioni le tratta come un fronte esterno, frastagliato, le cui trincee si scavano trasversalmente rispetto alla propria educazione, una specie di caos alcolico che celebra l'esserci del country come unico mezzo per poterle raccontare.
Qualche slancio più elettrico (
Hundred Dollars Short
,
Down to the Riverbank
e honky tonks gustosi e danzerini,
Don't California My Texas
e
Honky Tonk Drankin'
) e lodevoli ballatone accorate (
Gray Skys
e la patriottica
The Good Ol' U.S. of A.
), mostrano le superfici di Whiskey and the Dog e ne moltiplicano la loro attitudine riconfermando Creed Fisher come monade che cerca e trova nell'outlaw country, le orbite che cercava da tempo.
Le perle finali,
Jesus, Haggard & Jones
e
Hankles
sono un cerchio di luce che segnano l'uscita, àncora di salvezza necessaria alle spericolate immersioni quotidiane da Tamponi Covid..