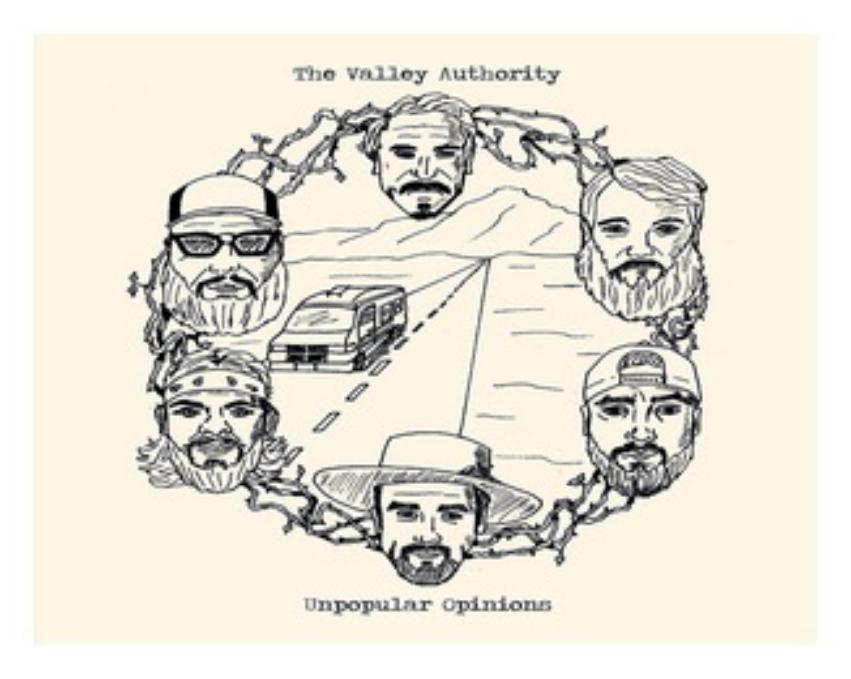 Vampate di Outlaw Country dal Tennessee.
Atto secondo per i
Valley Authority
di Caleb Slade Johnson, continuano a marcare una ruspante realtà e di per se, la colpiscono e la feriscono con le onde chitarristiche selvagge, spigolose nell'ottima
Train of Thought
.
Ma Unpopular Opinions funziona benissimo anche per scarti emozionali sulla percezione della riflessione, e sono massicce,
High Horse
e
Waters Never Tread
.
Si liberano e circuiscono il country con visioni più riflessive, mai prevedibili,
Playing the Field
, cercano di collocarsi sempre in un altrove,
Wildflowers
, nella consapevolezza di come queste spinte centrifughe portino a vie destinate a essere battute spesso,
Low Life
.
Unpopular Opinions
cattura con la propria atmosfera e la propria verità quando le chitarre danno corda nell'ultimo rombo di
Jericho
, conducendolo a forza in un territorio consono dove le certezze dei Valley Authority continuano a presentare gustose novità.