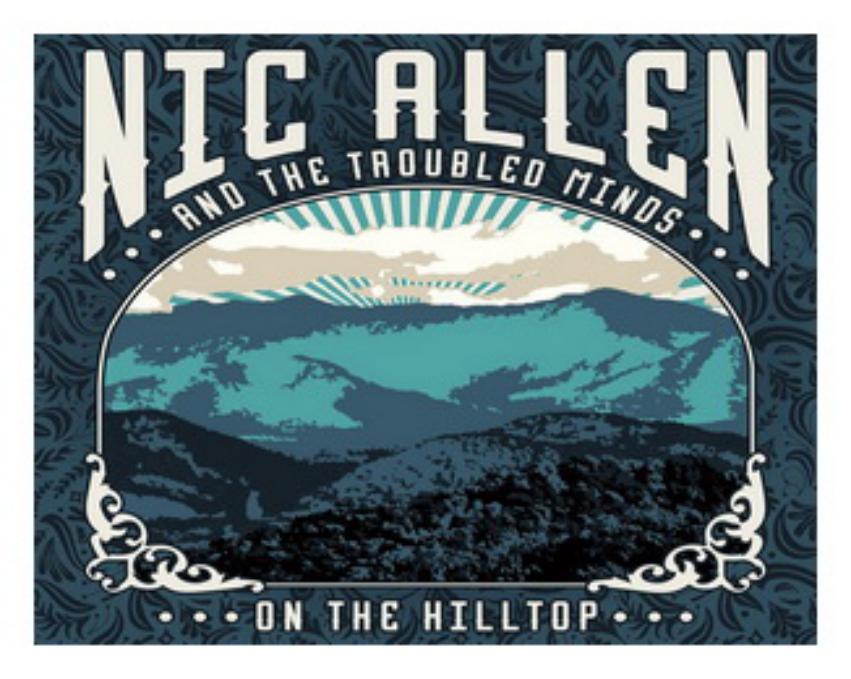 L'attrito alcolico tra la malinconia country che si barcamena in
For Heaven's Sake
può essere un mondo di luce, dipende dal punto di vista, ma l'uomo salvato dall'intervento 'divino' descritto da
Nic Allen And The Troubled Minds
è un raggio di luce che contagia tutto
On The Hilltop
.
Se la bontà fa un mucchio di punti è l'amore per il rock, dell'american roots, a "hits the jackpot" come dicono gli americani, e On The Hilltop porta ad affrontare direttamente la questione della visualizzazione di tale spazio e la band del Kentucky lo occupa senza grandi sorprese ma con mano sicura da
Cheap Pills & Wine
,
Living this Way
a
Nothing to Hold
.
Intrigano le rotte tracciate senza azzardare nessuna particolare deviazione né esperimento in
Home
, affidandosi anzi alle professionalità di ballate piacevoli e navigate, trovando più di un porto felice:
Worthless Man
, l'impasto agreste di
Killing you Slow
che apre a un solo chitarristico finale di indubbio fascino e per fortuna tende a migrare, verso i 6 minuti di
Just a Drink
e in
Buffalo Creek
, dove vengono in pratica rifiutate le focali "normali" a vantaggio di quelle spinte sul rock.
On The Hilltop sigla convincenti punti di raccordo tra rock e melodia country, e nel contempo invischia brano dopo brano.