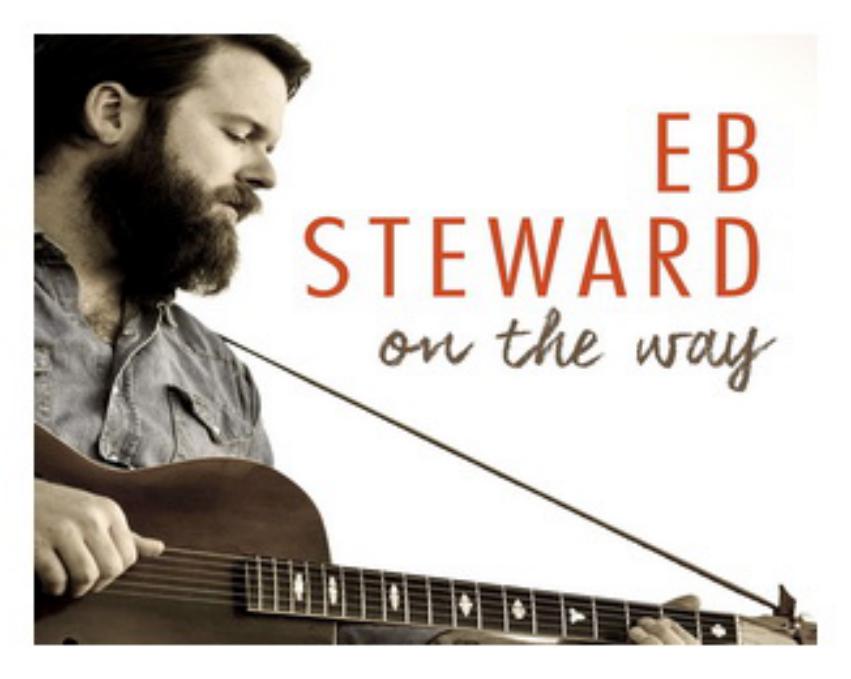 Eb Steward
, texano di Wichita Falls, da una famiglia di musicisti un chitarrista che passa a scriverle le canzoni, girano nell'alt. country acustico e pimpante come l'apertura di
Wild Azaleas
,
On the Way
si aggira tra storie e melodie nella country & western music.
La chitarra steel sa essere languida e malinconica mentre lo accompagna in brani per lo più acustici, ballate di spessore (
Long Walk, Over
e soprattutto in
Appaloosa Hill
e
Ghost Train
, dove c'è la concretezza di una vita che sembra dover fare i conti con la dispersione e lo spreco del tempo quotidiano) con dall'altra il buon feeling con la band (
Honey
,
Troubles
con
Alligator
a restituire le ferite della vita su pulsanti honky tonks).
On the Way sa scatenare la fiamma che fonde e ricompone l'identità country di Eb Steward e ce lo fa sentire che non ci sarà mai un'incrinatura anche tra possibili ombre in
Solomon's Song
e
On the Way
, tanto che alla fine di On the Way quello che resta è più di un solo, delizioso rumore di fondo, costante, subordinato al fragore della vita.