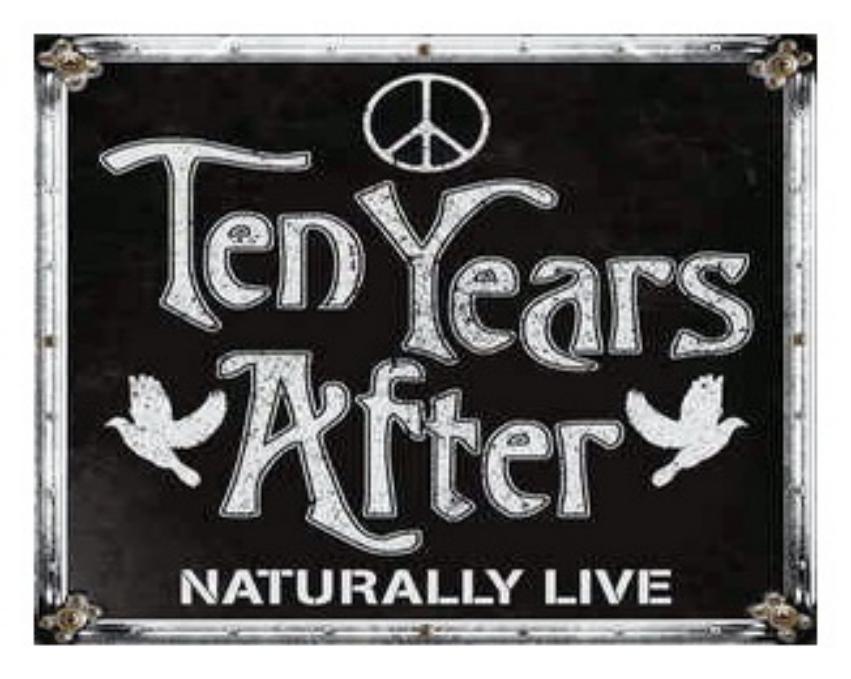 Registrato nel Marzo dello scorso anno in Germania, la band britannica dei
Ten Years After
dello scomparso Alvin Lee sembrava aver definito una linea di confine oltre la quale non poter andare.
Stare in equilibrio su quella linea è adesso il compito del songwriter, voce e chitarra,
Marcus Bonfanti
che ha portato nuova linfa alla base storica Chick Churchill (tastiere) e Ric Lee (batteria, recentemente ha pubblicato un libro, From Headstocks To Woodstock), con il bassista Colin Hodgkinson si sono ripresi la scena del rock britannico con l'ultimo disco A Sting In The Tale.
Disco che in
Naturally Live
, insieme alle hits storiche dei Ten Years After, dimostra che i tempi del rock sono ancora dalla loro parte e molto lo si deve proprio a Marcus Bonfanti (voce solida come
Land Of The Vandals
,
One Of These Days
,
Silverspoon Lady
fino al crescendo chitarristico nella splendida versione di
I'd Love To Change The World
da A Space in Time, anno 1971).
I Ten Years After all'interno di una discografia a cui tendono sottrarre elementi e a (ri)proporli, interi o frammenti, con una grande intensità che si unisce a nuovi brani (
Last Night Of The Bottle
) come in quello spazio acustico che si apre diretto sul 1967 del disco Omomino, un tunnel percorso con
Portable People
,
Don't Want You Woman
e
Losing The Dogs
fino al 1970 della granitica
50,000 Miles Beneath My Brain
da Cricklewood Green con nel mezzo altro pezzo di storia con
Good Morning Little Schoolgirl
, da Ssssh, anno 1969 e non potevano mancare gli 11 minuti targati 'Woodstock' di
I'm Going Home
).
Naturally Live segue delle linee di visione sul rock sempre precise, moltiplicate in un Fuori-tempo sui Ten Years After che non si può che continuare ad amare a lungo.