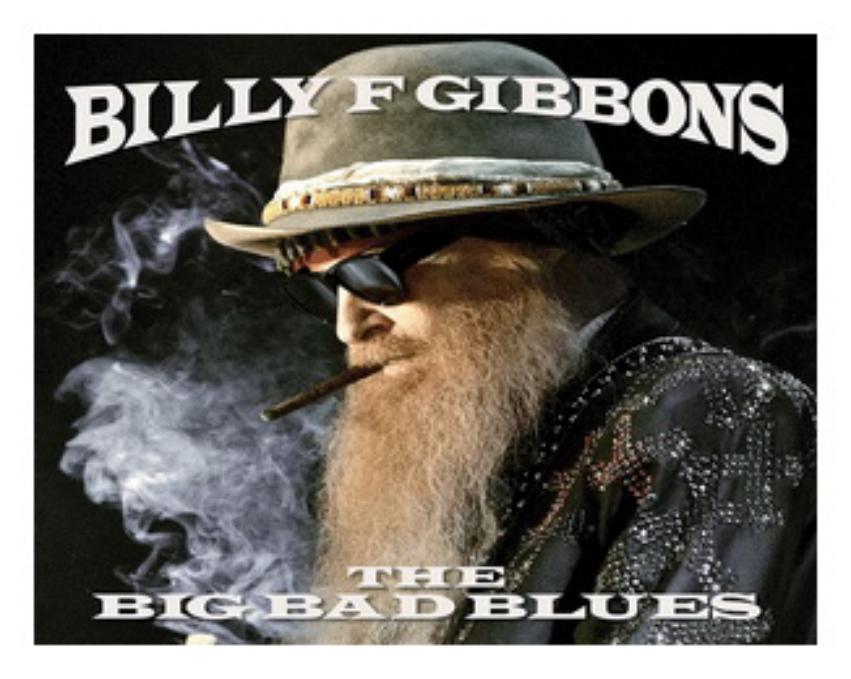 Il secondo disco solista di
Billy F Gibbons
è uno di quelli che 'si fa ascoltare' (al contrario dello sbandamento afro-cubano dell'esordio Perfectamundo) in
The Big Bad Blues
il verbo che conta non è 'ascoltare' ma 'fa'.
È il fraseologico 'fa' che indica la dettatura dei tempi e dei ritmi del blues e del rock & roll ben bilanciati con una lista di classici degli ultimi 50 anni, la chitarra e l'armonica indicano i tempi giusti in brani come
My Baby She Rocks
e nel brano di Muddy Waters,
Standing Around Crying
e più volte lo sguardo di Billy F Gibbons ricompare a impaginare la storia (gran lavoro in
Bring It To Jerome
e ancora con Muddy Waters in
Rollin' And Tumblin'
).
Nel mezzo brani originali e lunghe parentesi alla chitarra di indubbio fascino (
Second Line
,
Mo' Slower Blues
,
That's What She Said
e di nuovo la spinta dell'armonica in
Let The Left Hand Know
), è chiaro che siamo ancora dentro le strade percorse dalla band Texana dei
ZZ Top
, messe a ferro e fuoco in passato e Billy F Gibbons, fortunatamente, non smette di percorrerle.