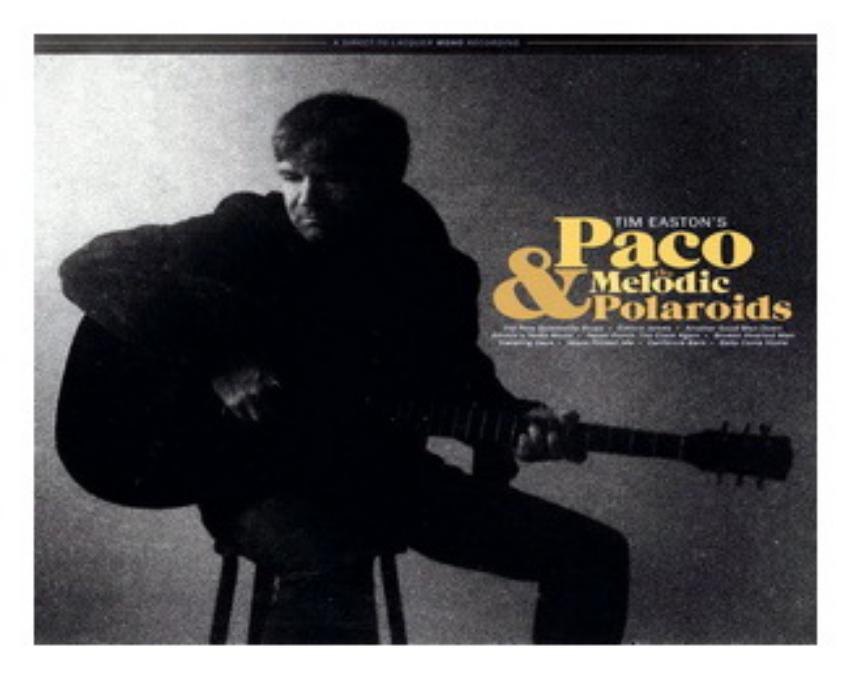 Tim Easton
si inoltra in territori folk/blues, da solo, la chitarra, una Gibson nera di nome Paco, l'armonica e delle Polaroid in bianco e nero per una 30ntina di minuti tra chiaroscuri e penombre, alquanto raffinate nelle scenografie acustiche di
Old New Straitsville Blues
e la sopraffina
Elmore James
.
Un sound che Tim Easton fa suo avviando un processo ricco di emozione e divertimento tra
Another Good Man Down
e
Jimmie's Texas Blues
(l'unica cover, di Jimmie Rodgers), esplorando con
Paco & The Melodic Polaroids
una serie di tappe celebri nella nascita della American Roots Music degli anni '20, per un viaggio che regala più di una sorpresa.
Never Punch the Clock Again
e
Broken Hearted Man
sono come viscere che ci riportano alle fondamenta della musica e della vita del Sud Americano, non sono solo evocati, ma svolti, 'tematizzati' nella suggestiva
California Bars
, quasi solenne, liturgico in
Jesus Protect Me
, Tim Easton la luce (calda) se la porta dentro, così come l'emozione nella splendida
Baby Come Home
.
Lo sguardo al passato di Tim Easton si manifesta come tesori nascosti nel disegno complessivo di Paco & The Melodic Polaroids.