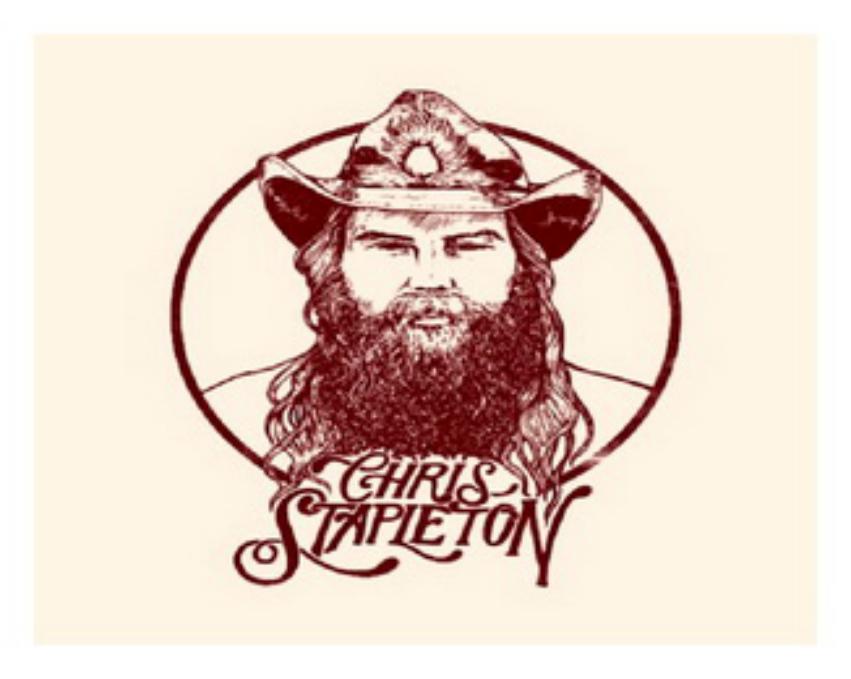 A due anni dal successo di Traveller,
Chris Stapleton
pubblica From A Room: Volume 1 (il secondo dovrebbe arrivare a fine 2017) e il risultato è un disco fresco e vitale, miracolosamente in bilico tra l'ineffabile spontaneità del reale e l'avvincente concatenazione della narrazione immaginaria di un country singer anni '70.
Esplora i diversi livelli dell'amore, per lo più andati a male, e del country con la splendida
Broken Halos
e la ballata scritta da Gary P. Nunn (ma portata al successo da Willie Nelson, ovvero
Last Thing I Needed, First Thing This Morning
) si comportano come due magneti in
From A Room: Volume 1
, se li tieni troppo lontano non succede niente, se sono troppo vicini si attaccano.
Chris Stapleton è riuscito a trovare, e mantenere, quel punto in cui vibrano per l'attrazione, tra quel guizzo fugace nel rock che solca
Second One To Know
, l'intenso country che sciorina
Up To No Good Livin'
e l'introspettivo solo acustico di
Either Way
che solo la vita vera possiede (parla di un matrimonio in declino) e che solo la voce di Chris Stapleton è in grado di restituire.
Elettrifica quando necessario
I Was Wrong
e
Without Your Love
, parlano di quella gente normale di cui brulica la provincia americana, desolata e sconfinata, così diversa dall'America dei grattacieli in cartolina: un'America dove lo sporco sotto il tappeto si confonde con la polvere che invade certe strade del sud texano.
A chiudere il Volume 1 la ruspante verve di
Them Stems
con una impetuosa armonica, selvaggia come la stridente chitarra che solca
Death Row
, una ballata di morte su strade difficili, dalle lunghe strisce d'asfalto smarrite nella profondità della natura (apparentemente) libera e selvaggia, ormai esplorate, conquistate, ritratte, fotografate.
Ma Chris Stapleton le ha rese un'icona in From A Room: Volume 1.