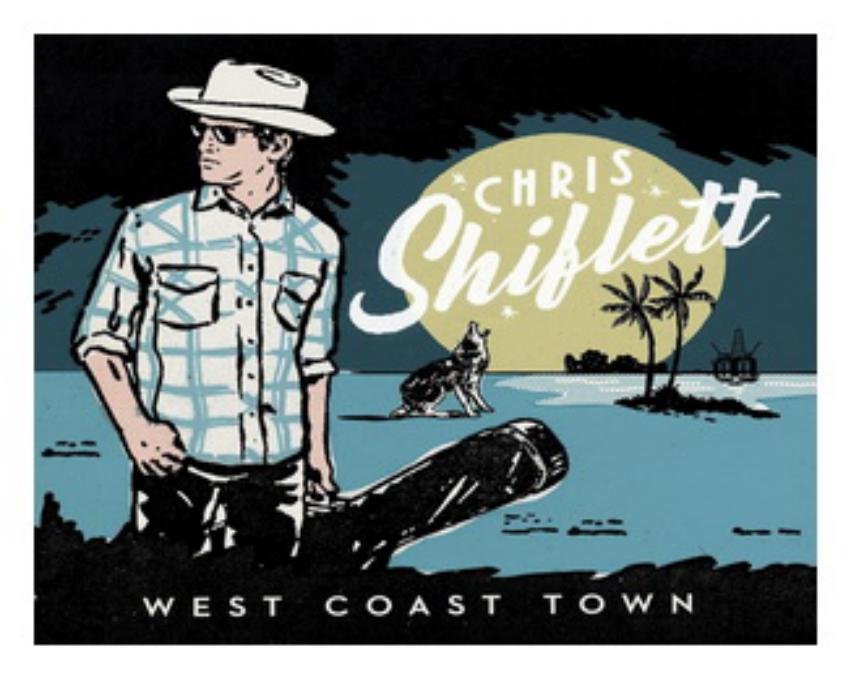 Lo Stetson dona spessore alla figura di
Chris Shiflett
, chitarrista dei Foo Fighters al terzo progetto solista,
West Coast Town
è uno di quei dischi che amano sconfinare, base elettrica di un country rock n roll vivace ma permettendosi ballate nel rispetto delle tradizioni agresti, anche perché nell'anima country di West Coast Town di vita felice, ce n'è pochina.
In
Sticks & Stones
si annida in filigrana l'istanza di un rocker, ma è la pedal steel guitar a segnare il percorso campestre di West Coast Town che ha una missione avventurosa da portare avanti e senza metter freno alle chitarre (setacciano nervose
Goodnight Little Rock
), sul punto di resistere come ricordo o di valore da difendere e trasmettere nelle intense ballate di
Room 102
e
Blow out the Candles
, proprio come il vigoroso "spirito bakersfield" di
The Girl's Already Gone
e
I'm Still Drunk
, notevole in quanto partorito da un passato recente e remoto.
Chris Shiflett assembra honky tonks selvaggi, scatenati nei movimenti come
Cherry
, e pepati country come
Tonight's Not Over
, giusto per ricavare uno spazio e disegnare una traiettoria che la conclusiva sferzata di
Still Better Days
traccia in modo indelebile in West Coast Town.
Lusinga l'ascoltatore sulla probabilità di andare incontro a un sostenuto disco di sano country/rock. E ci riesce.