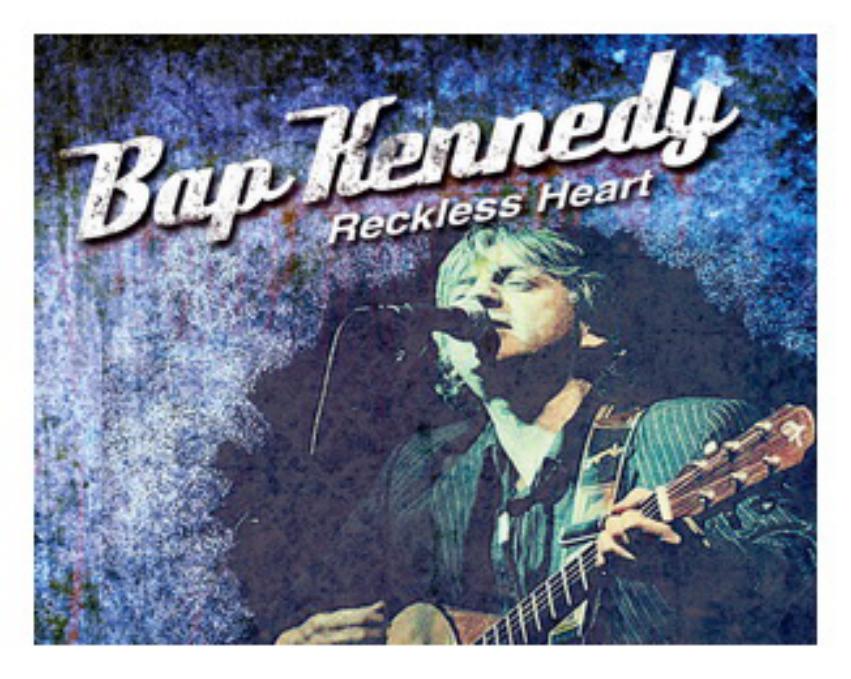 Il cancro non lo ha fermato,
Bap Kennedy
con l'aiuto di alcuni buoni amici è riuscito a pubblicare il suo ultimo disco,
Reckless Heart
.
Un disco di americana dove ogni brano, ogni frammento di melodia cammina da solo, lancia spunti continui sin dai sapori di confine di
Nothing Can Stand in the Way of Love
, un gran songwriter per il modo con cui li approfondisce tra rock, folk e ballate e con Bap Kennedy ogni disco è (era) motivo di arricchimento.
Il pianoforte, dolci chitarre e
Good as Gold
gradualmente fiorisce, prende forma e colore della malinconia in
I Should Have Said
e
Henry Antrim
, è come una ragnatela di fili che unisce i brani di Reckless Heart, è il segno distintivo di Bap Kennedy, ma senza lasciargli troppo tempo, il tempo necessario per perdere i segni riconoscibili rintracciati nella sua discografia, ecco le misture country e dal sud Americano in
Help Me Roll It
e
Reckless Heart
con una convincente schitarrata in
Por Favor
e
It's Not Me It's You
.
Poi c'è
The Universe and Me
.
Da celebrare in splendida solitudine, pensando a Bap Kennedy.