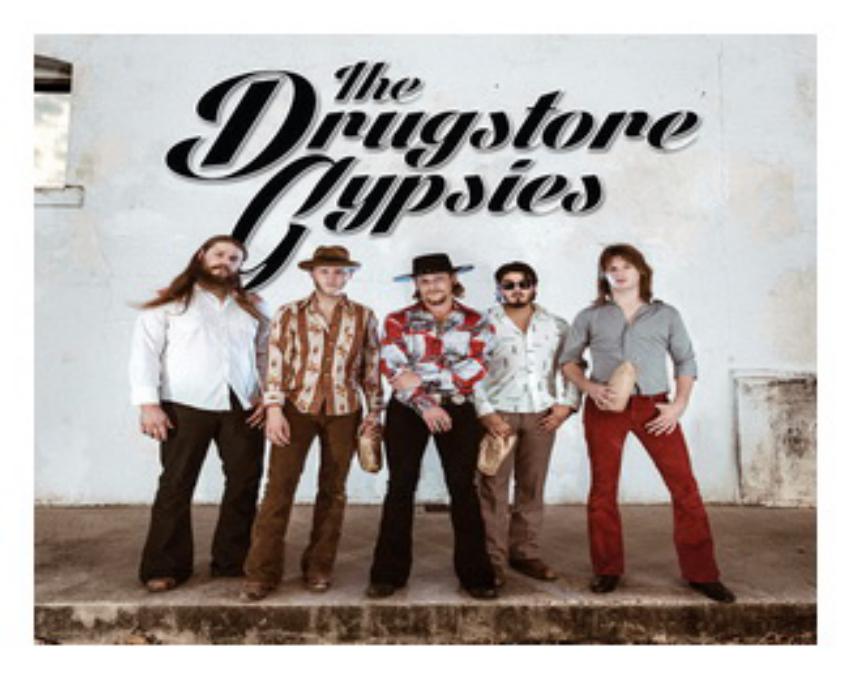 In Texas le giovani college bands sono sempre pronte a sfruttare la più piccola occasione per rovesciare le chitarre nella polvere del rock, il discorso vale anche per questi ragazzi da Houston.
I
The Drugstore Gypsies
, al debutto spingono sull'acceleratore fin dalla
Title track
e anche se fanno da contrappunto momenti dal ritmo più disteso (fin troppo in
Runnin' To
, molto meglio in
Keep You Rollin' On
), la carica e l'impronta 'Southern' di
Black Label Boogie
marca The Drugstore Gypsies e indica che sono a loro agio quando si respira quel clima ansiogeno e si impegnano a non lasciarlo scemare.
Il frontman Duke Ryan e la chitarra Dillan Dostal infilano anche i fiati in un altro paio di pezzi trascinanti (
Breakin' the Law
e
Live The Life
) dove il suono si evolve e si adatta come un corpo per durare, per essere interscambiabile, per adattarsi alla timbrica da rocker dai confini poco definibili (
Kitty Strut Blues
).
Insomma i The Drugstore Gypsies amano mischiare le carte ma il sound resta solido e piacevole (
Show Up Show Down
e
Bayou Got The Best of Me
) e alla fine riescono a confezionare un buon disco con poche regole: toccando alcuni nodi essenziali, suggestionando in più di un'occasione, e passando semplicemente attraverso il texas rock.