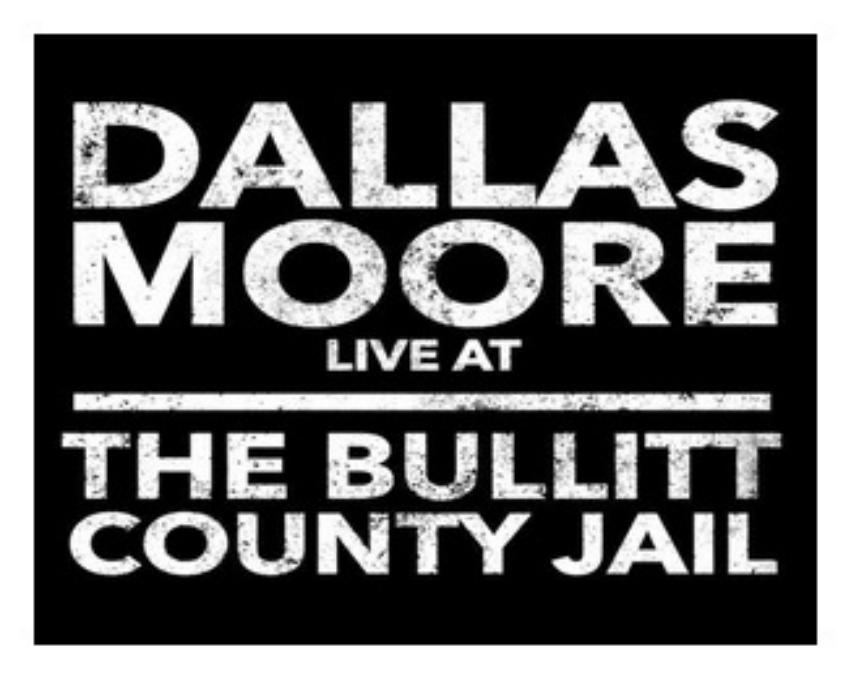 Dallas Moore
in una prigione, l'ultimo cantante a varcarla è stato
Johnny Cash
nel 1967-68 per registrare
Live At Folsom Prison
e c'è una sottile congiunzione a quel disco tramite Bill Halverson: assistente di studio allora, e produttore adesso.
L'atmosfera è acustica alla Bullitt County Jail in Shepherdsville, nel Kentucky, alle due chitarre (l'altra è di Chuck Morpurgo AKA Lucky Chucky) corrisponde uno specifico atto di fruizione che le 'attiva', le mette in funzione d'uso nei 45 minuti di
Live At The Bullitt County Jail
.
Canzoni conosciute ma anche mai incise, brillano
You Know the Rest
e
Condemned Behind the Wall
e Dallas Moore contamina il suo sguardo al country così asciutto con un tema alquanto sdrucciolo sulla società Americana, le geometriche malinconie dei personaggi anche in
As Good as It Gets
e
Bottle and a Bible
, si attorcigliano a quel senso di maledettismo che si congegna con la solitudine di una prigione.
Canzoni scure ma non rimane sempre il sapore della disillusione, il ritmo incalza
Raisin' Hell and Slingin' Gravel
e
Last Man Standing
, batte forte il cuore del Troubadour texano fino a
Crazy Again
e la accorata e splendida chiusura con
Blessed Be the Bad Ones
.
Ballate che si muovono su una scala del grigio ed è quella che meglio restituisce la luce e la malinconia di Live At The Bullitt County Jail.