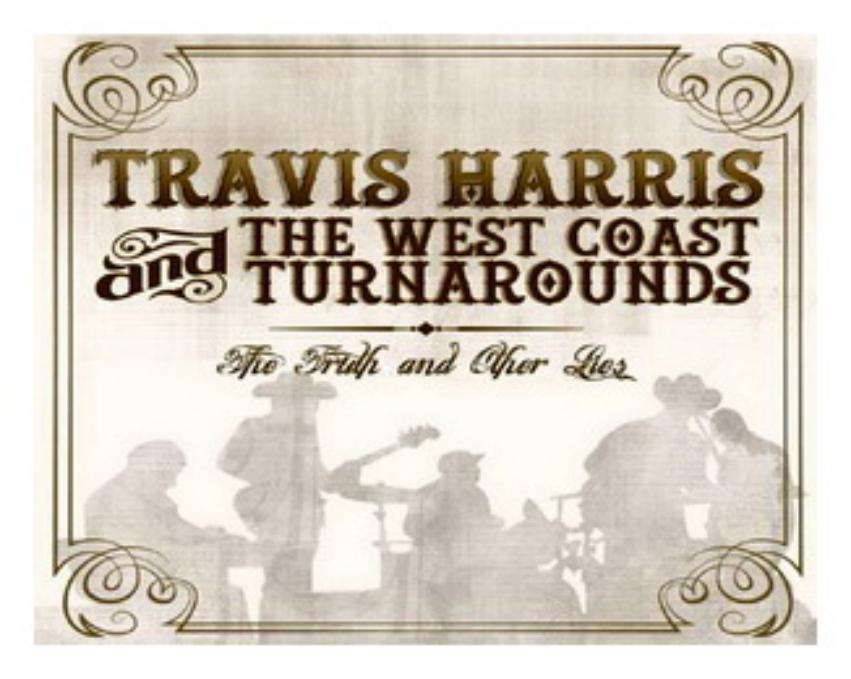 Verace country dal Kentucky, un solido background nel bluegrass nella vita di Travis Harris, un rapporto di rispettosa distanza tra chitarra e banjo che aprono al secondo disco
The Truth And Other Lies
ulteriori prospettive all'interessante esordio di
Honky Tonks & High Water
.
La vita quotidiana brucia il country dell'iniziale
Moonshiners Last Ride
,
Travis Harris And The West Coast Turnarounds
la usano come una lente, un raggio di luce, una superficie che la riceve e la traduce in aree chiare e scure, cioè in altre forme che la telecaster prontamente tiene a bada con preziosi cambi di ritmo nella deliziosa
The Truth
e si insinua insieme alla pedal steel fra i testi di
Them Eyes
, sbuca, appare, sfugge e aggredisce, un ruolo duplice per un pastoso honky tonk.
E col whiskey poi vanno a nozze in
Bring It On
, spiritato e coinvolgente giro bucolico che Travis Harris And The West Coast Turnarounds trasportano nel passato, la ballatona di
She Use To Call Me Baby
ma anche
Fill Some Boots
e l'egregio lavoro alla steel guitar in
Hard On The Heart
, vestendo The Truth And Other Lies con un'altra divisa, ma il piacere non cambia.
La ruvida
Burn It Down
assesta un altro bel colpo, dalla parte di un country fuorilegge e in questa instabilità tra assoli di chitarre e banjo, che si nasconde la vera energia di The Truth And Other Lies, il ritmo bradicardico possiede dunque una qualche necessità poetica da scovare tra la rustica
Million Dollars A Day
e la conclusiva
Fire
.
Quanto basta per elevarlo dalla barbara quotidianità della società.