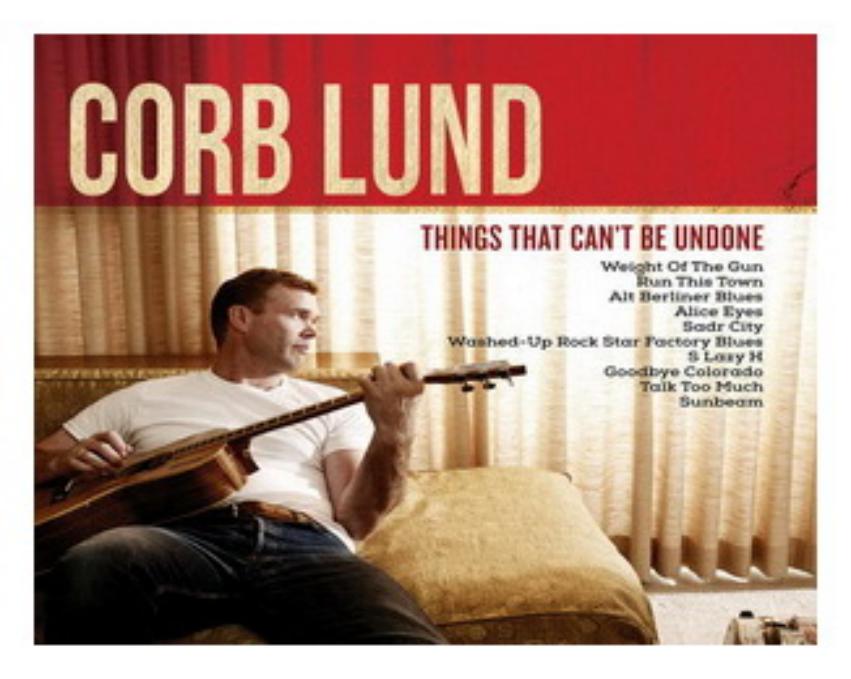 C'è più di una sensazione che porta al passato ascoltando
Corb Lund
con i fedeli The Hurtin' Albertans, nel modo in cui infila tra le melodie di
Things That Can't Be Undone
un mix di americana, soul, country e rock anni '60 e '70, dove la realtà si lacera e poi si ricompone solo apparentemente nell'iniziale
Weight of the Gun
, e specie nella storia sulla vita militare di
Sadr City
, nel brutto sogno di
Washed-Up Rock Star Factory Blues
e in
Alt Berliner Blues
.
Tutte lasciano spazio a vuoti, sfasature, leggeri accavallamenti e sovrimpressioni, o aperte dissonanze della steel guitar, e questa è la forza di Things That Can't Be Undone.
Da bravo honky tonker, quando si tratta di parlare col 'cuore' Corb Lund trova ballate di spessore, deliziosa
Run This Town
, come la pedal steel che solca brillantemente
Alice Eyes
, l'acustica e senza lieto fine
S Lazy H
(dove la colpa è delle banche!) o la gemma finale
Sunbeam
, Corb Lund torna ai suoi luoghi e alle sue melodie, ma con una nuova energia, la materia dei suoni si sfrangia nell'elettrico, il fruscio della chitarra in
Goodbye Colorado
non si sa più se è letteralmente country, ma piace, basta ascoltarla in
Talk Too Much
.
Cade l'ultima foglia per Things That Can't Be Undone, ma il passato per Corb Lund è sempre fertile.